The Silent Retreat is giving us the opportunity "to stop", to leave behind the stories of our normal life, the tensions, the stress, the worries... and open our mind and our heart to receive fully the new, to be completely aware in this very moment of life.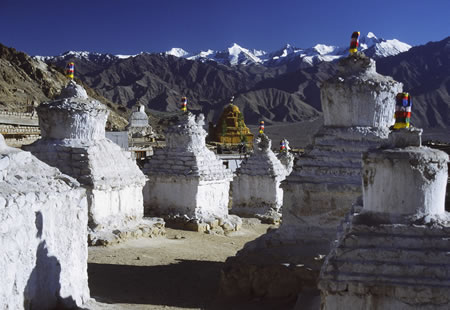 We start our tour with the Meditation and Silence Retreat. The people are arriving to this beautiful journey from different places, not knowing each other. The first real meeting is happening in silence. Nobody knows about the others. We will meet with each other sharing meditation, sharing eye contact, sharing dance and touch, without words, without stories, without masks. Not having to show anything or hide anything. Sharing the pure and innocent presence of " just be". Simple, easy. Love.
To be present at this moment of life is a practice moment to moment. It is not something we can learn and hold. It is something to be experience, as life itself. We can learn techniques that are helping the mind to be silent and quite. We can learn techniqes to help the body to let go, to relax. And to live the present moment of reality with a clear, open and present mind, in totality Here-Now is experiential, not possible to learn, just to practice, to live it
During these three days of silence we will practice different types of meditation:
Silent sitting, dancing, walking with awareness, contemplating nature...
Pointing to be present and open Here and Now.
Observing how we experience reality when we do not define it, when we do not impose the past, the knowledge, in between us and the natural flow of life. In the present moment.
This year we will do the Retreat in No Mind Retreat Hotel in the quite and beautiful ladakhi village of Likhir. I was running this place from the year 2013 to 2015 and I did prepare it to do meditation and yoga retreats. Immerse in the meditative energy of this Buddhist society that believes in Enlightenment and the Path of Compassion.
Every room has beautiful views of the Himalayan range and it is equipped in western style.
The team that is running the place now is use to this type of groups and retreats. We will enjoy a cozy Meditation Hall where we will practice our activities during these days.
And we have a very beautiful village and surroundings to walk around in quietness and silence, sharing and melting with the ladakhi life.
Usually the activities during the days of silence are:
Yoga - Breakfast- Free time- Meditation-Lunch- Free time- Meditation and questions- Dinner- Free time or Night party (In silence)... And a lots of laughter.
Some people who never have experienced to be a few days in silence may think it is too difficult. It´s not my experience. First time I was in a silent retreat, after a few days, my mind and my body was so relaxed I did not want to return to the normal of talking all the time. Silence is giving us the chance to see how our mind is working and to start to be free of the thinking process. A clean and quite mind immediately brings a heart that radiates unconditional love. Inner peace and joy.
I have years of experience guiding people into meditation. Everybody will receive support and guidance during these days and we will do daily sharing with questions and answers. My way is not rigid at all. It is more about "just be". Helping the body and the mind to let go with dynamic meditations, with dancing, and to be quiet and observing with silent sitting.
The silence and the meditation will help our mind to be quiet and open. And a quiet mind is required to recognize who we really are. Instead of telling the story of what is happening, living what is happening consciously here and now.